Welcome to Audit New Zealand
At Audit New Zealand, we're committed to doing everything we can to improve the performance of, and the public's trust in, the public sector.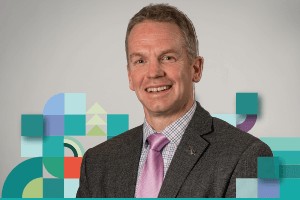 We carry out annual audits of hundreds of public entities on the Auditor-General's behalf to give taxpayers and ratepayers assurance that public entities are appropriately reporting on how they spend public money and on the services they have provided.
Through our audit work, we build our understanding of each public entity and its operating environment. We use this understanding to:
highlight aspects that a public entity's management and governing board might choose to focus on to improve performance; and
contribute to the Auditor-General's unique view of the whole public sector.
Our professional practices team works hard to make sure our methodology for carrying out audits is effective and efficient. We adhere to the Auditor-General's guidelines to ensure our independence, and we take pride in our culture of professionalism and integrity.
Our assurance specialists are engaged by public sector entities to carry out work additional to annual audits. They have a wealth of expertise in subjects such as procurement, governance, and risk, asset, contract, and project management. Their assurance and support adds value not just to public entities, but to our own staff who consult these specialists as part of annual audits.
As well as getting to know individual organisations well, working at Audit New Zealand gives us a wide view of the public sector. Our staff are well placed to share useful information from a general and overall sector perspective. We work hard to deliver an excellent service to our clients, supported by our strong relationship skills and industry knowledge.
At Audit New Zealand, we know we're providing our people with great jobs and working towards a better future for all New Zealanders.
Steve Walker, Executive Director
In this video for #AuditorProud Day 2022, Steve reflects on his own journey as an auditor and how much has changed for our auditors.
Page last updated: 9 November 2022