Whether you're finishing your degree or transitioning from an earlier career, you'll find space to be yourself and to achieve your goals.
You'll work with different teams on a variety of audits and build solid experience as an external auditor. And there's plenty of variety. We audit about 500 public organisations, such as hospitals, universities, government departments, local councils, and airport companies.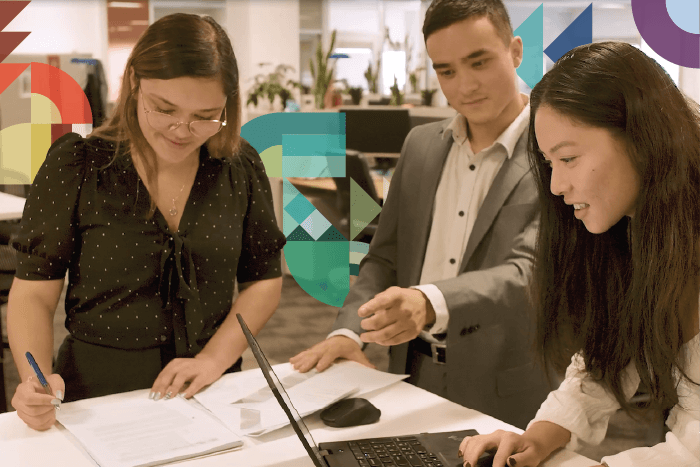 Intermediate Auditors Maraea Craig and Evan Chang, tell us what it's like to work at Audit New Zealand (Transcript of this video).
What we stand for
Our independence is critical
We act in the Auditor-General's best interests. We manage our independence in a way that builds trust and confidence. We watch for potential conflicts of interest and manage them transparently. We do not allow personal, public, or political opinion to influence our work.
People matter
We treat others with dignity and respect. We care for each other, take time to listen, and value everyone's contribution. We support our people to realise their potential. We take responsibility for our decisions and actions. We celebrate our achievements.
We act with integrity and courage
We are open, honest, and fair in everything we do. We have respectful conversations, even when it's difficult. We speak up about wrongdoing and matters we consider to be unjust. We honour our commitments. We do the right thing, even when no one is watching.
We're here to make a difference
We build New Zealanders' trust and confidence in the public sector. We help Parliament to keep the public sector accountable. We provide our clients with a quality service that they value. We work together, supporting our people to learn and grow.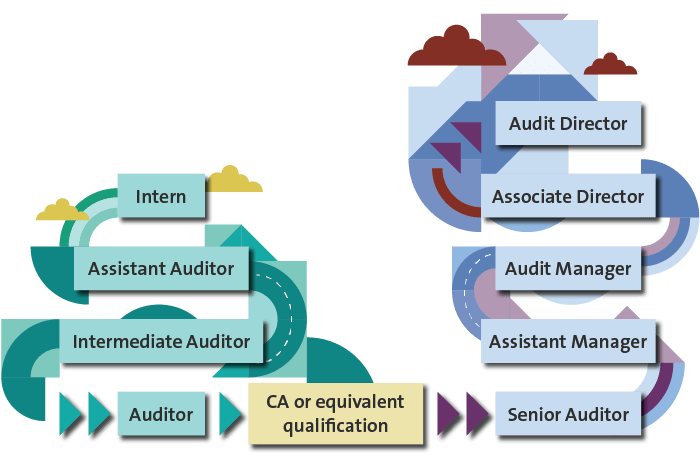 We're well known for our commitment to developing all of our people, regardless of their level in the organisation.
From the beginning, you'll be supported by a dedicated mentor. You'll also receive training in technical and non-technical subjects to help you realise your potential and become a highly qualified auditor.
Early on, Evan was supported to work on a range of tasks for a wide variety of clients. He's now an Intermediate Auditor, after completing his Graduate year with us.
Maraea talks about the many ways we support our people towards their Chartered Accountant (CA) qualification. She is now an Intermediate Auditor, after completing her graduate year with us.
Trevor talks about starting as an intern and now mentoring others.
Deren Mohanlall, Assistant Manager, talks about the wide range of career opportunities at Audit New Zealand.