Case study 7.3
Asset management for public entities: Learning from local government examples.
Hastings District Council – Recognising the effect of sustainability on asset management planning means making some key decisions about the future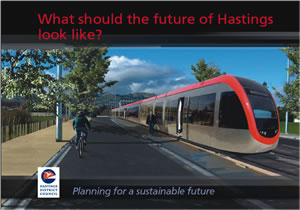 Hastings District Council is working hard to bring the principles of sustainable development into its planning. It has full council participation and the links are well made to the Council's assets. Not only are there examples of the Council tackling sustainability practically through its existing services, wider thinking is being informed by the discussion document What should the future of Hastings look like? Planning for a sustainable future. This document outlines some of the challenges and opportunities local people face in the future and how the Council, with its partners, may need to respond to create a sustainable community. The Council sees the discussion as an important step in the preparation of future long-term council planning.
In its discussion document, the Hastings District Council poses some key questions, many with a direct effect on the way it manages its infrastructure assets.