Athol Graham, Audit Director, Auckland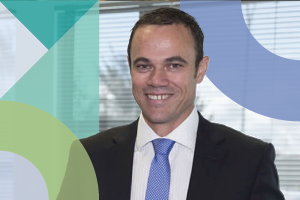 I joined Audit New Zealand in 1998 as a Supervising Senior in the Tauranga office. Before that, I was working for the Tauranga office of a private accounting firm and had been overseas for a couple of years.
There is so much I enjoy about working for Audit New Zealand. For a starter, I've had many opportunities to gain a wide variety of work experiences.
One of them involved joining our Professional Practices Group for a year. It meant I was able to be involved in some of our exciting ongoing quality improvement initiatives. I also supported and trained auditors on our audit methodology and auditing standards.
Working in a smaller office, I have appreciated the effect that staff training and support has on the quality of our work, our client relationships, and team atmosphere.
Looking back, I've learned a lot over the years. I'm passionate about sharing those lessons, and working in an environment where we learn together. It's also great seeing graduates come through the office and watch them develop into competent professionals.
Page created: 20 July 2021