Case study 3.12
Asset management for public entities: Learning from local government examples.
Auckland City Council – Optimised decision-making for major capital renewals and developments is about getting best value from asset management
The Auckland City Council has a process of optimised decision-making for major projects. The Council's Project Management Office has created a multi-criteria analysis model to rank projects based on strategic and political priorities, which is used as part of the budgeting process.
An extract from Auckland City Council's Transport asset management plan, introducing the concept of optimised decision-making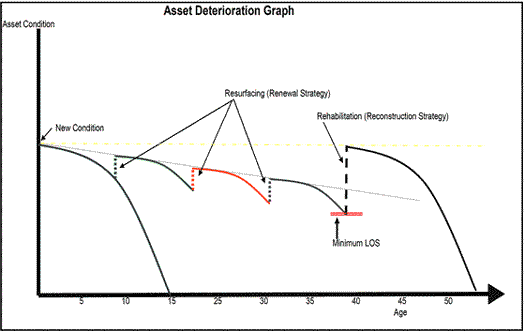 The Council is developing tools to manage the overall transportation works programme. The intention is to take a "best value whole of street approach" by integrating different work types taking place across the carriageway so that all the work takes place at once in an efficient manner.
Similarly, the Council's stormwater service is using the Catchment Investment Plans (CIP) programme to identify "concept level solutions which are optimised on achieving the highest cost-benefit in solving habitable floor flooding". The Council's Stormwater asset management plan is explicit that: "Potential options for capital projects are first evaluated using an Optimised Decision Making (ODM) Tool. It uses a quadruple bottom line approach to decision-making by taking into account not only costs but also intangible benefits."