Case study 2.14
Asset management for public entities: Learning from local government examples.
North Shore City Council – Consistently forecasting demand and actively thinking how best to manage it is more likely to lead to a planned approach that meets local need
Each of North Shore City Council's asset management plans contains an analysis of growth and demand aligned with the Council's Growth Strategy City Blueprint and the Regional Growth Strategy. Growth modelling is co-ordinated centrally by the Strategy and Policy Division of the Council. This ensures a consistent and integrated approach for all activity areas.
Examples of the modelling set out in North Shore City Council's asset management plans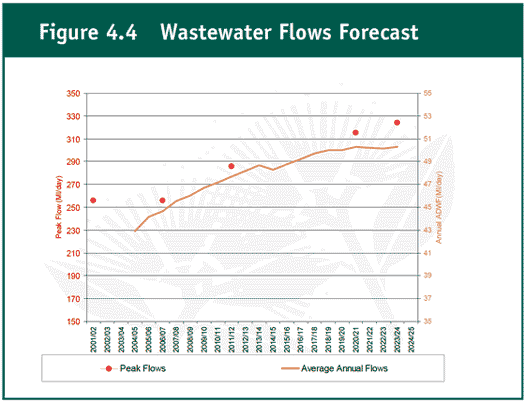 Rather than responding to growth in demand with more investment in its assets, the Council has some good examples of demand management to promote sustainable asset use. For example:
water supply demand management plans;
travel behaviour change activities; and
"land banking" to preserve land to meet the level of service for open space as development continues.