Central government updates 2017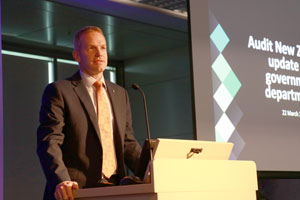 Audit New Zealand's 2017 central government client updates in Wellington were well-attended, thought-provoking events. This year's theme was "Shaping the future", and a range of speakers from across the public sector shared their thoughts on this important topic.
On 22 March Stephen Walker, Executive Director, and on 23 March Bethia Gibson, General Manager, Operations, opened the days by outlining the role Audit New Zealand plays in shaping this future. They each also committed to continuing our development and adjusting to changing conditions and expectations. Our overarching goal remains the same: to support the public sector to deliver quality public services to its citizens – essential to maintaining the integrity of, and the public's trust in, our system of government.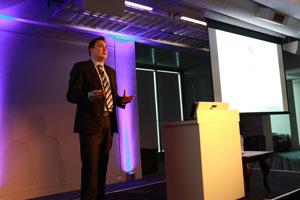 This was followed by Treasury's summary of the economic outlook. Phillip Mellor did a great job, as always, of explaining the forces that shape our financial position now and in the years ahead; among them, migration, rising demand for housing, and emerging nationalist forces in our trading partners. (See Economic outlook key messages.)
Al Morrison and Andrew Burns from the State Services Commission talked about Better Public Services 2, which is currently in development. While we look forward to seeing the new goals, even more interesting are the motivations behind them – the recognition of the need to put "customers" at the centre of public service design and delivery. Services must be shaped around the users, not the deliverers, if we are to build citizens' trust. (See Key messages.)
Audit New Zealand's Robert Cox and Brett Story gave an update on financial reporting requirements and practices. Robert posed the question: Is financial reporting a financial exercise, or a communications tool? Changes to standards have put the focus more on the latter, and the audience was encouraged to think about who the users of their financial reports are, and be innovative in telling their organisation's story. Brett outlined some changes to reporting standards and the effects of last November's earthquake. The Technical team have made a paper on earthquake accounting matter available to assist entities.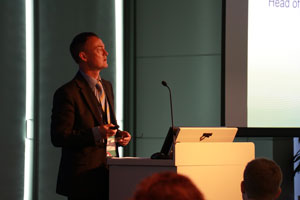 On 22 March Paul Helm, Head of Government Finance Profession and Chief Government Accountant at The Treasury, and on 23 March Sarah Hardy, Government Finance Profession team, both talked about strategic financial management, which they aptly defined as "investing in the right things at the right time." Both urged attendees to consider some key principles to guide them, including thinking about what they are trying to achieve, and whether they are applying resources to prioritise the appropriate things. They also gave an overview of the financial development programme which can be seen on the final slide in their presentation.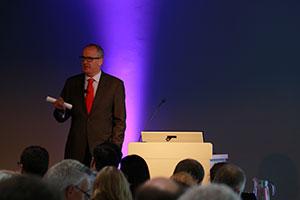 In his new role, Auditor-General Martin Matthews has been giving the future of our public management system some serious thought. His talk set out some of these – including his view that we need a new model that would meet citizens' needs, and earn their trust, as we head towards 2025. Martin sees the Office of the Auditor-General, with its unique view of the entire public sector, as having a major role in leading the thinking about what this model will look like. Recognising the whole public sector also has a key role in this redesign, Martin asked attendees to help him by thinking about what changes they would like to see. These responses were collected after each session and will be used to inform Martin's planning.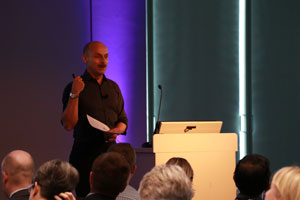 After lunch, Ricky Utting shared some insights from Treasury's recent report "Investing for New Zealand". He covered the investment drivers in long-term investment plans, how our investments are performing, how Treasury is using the data entities are collecting about assets, and Treasury's increasing – and welcome – focus on benefits realisation.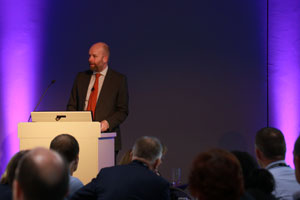 Martin Richardson introduced Audit New Zealand's new publication "Asset management and long-term planning: Learning from audit findings 2015 to 2017". This report highlights examples of good practice, sets out areas for improvement, and poses ten questions about asset management that every senior manager and governing body member needs to know the answers to. The publication is available for download from our website.
Ann Webster, Assistant Auditor-General discussed the role of financial information and how this information is being used – and could be used in the future – to support decision making. Ann provided some examples, identified by our auditors, of smart uses of information across the public sector.
David Press on day one, and David Lemmon on day two, shared some lessons from the Office's inquiry work. These include the need for transparency about what decisions are made and why, even with commercial and political sensitivities to consider; and the importance of managing conflicts of interest well, especially when bringing in people from the commercial sector.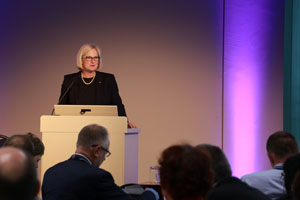 Julie Read of the Serious Fraud Office spoke about public sector fraud, bribery, and corruption. Fraud survey results suggest at least 40 percent of public sector professionals have experienced fraud; the real numbers are almost certainly higher. Julie provided advice on reducing the risks – including setting the right tone at the top and having good systems and controls in place. (See Summary of the presentation.)
Each day ended with a panel featuring Ann, David, and Julie discussing how public sector professionals can help New Zealand stay at the top of the Corruption Perceptions Index. Related topics discussed by the panel included the increasing sophistication of cyberfraud, ethical organisational behaviour, and the importance of vigilance not coming at the expense of trust in each other.
Delegates left both days having learned – and shared – some important insights on how we can all shape the future to meet the challenges ahead. Public trust in our system of government depends on having a model of public management based on integrity, transparency, and accountability. A 2025 model may look very different, but it will still be built on these time-old principles. One message that came up time and again on both days was that, to achieve this, we must see more collaboration across the public sector to ensure citizens receive the services, and information, that they need and deserve.
Page last updated: 28 March 2017